We recommend the engagement of a broker-dealer at an early stage. The due diligence process may result in changes to the STO structure or process. Also, once due diligence is completed, the broker-dealer will conduct a transparent and focused marketing campaign in Hong Kong. Conduct due diligence on the STO to ensure it is structured and resourced in a manner that will comply with securities laws and SFC regulatory standards in Hong Kong. That said, the standard Private Placement Memorandum for a security offering will need to be adapted for the significant and substantial impact of technology.
The purpose is to ensure that only verified investors can participate in the offering and also make certain that security tokens are not being acquired with illicit funds. The taxation of proceeds of an offering will be treated differently in various jurisdictions. The tax adviser will advise on tax consequences to initial purchasers of security tokens, and on subsequent trading of the security tokens.
Located in the Mediterranean, Malta has been eager to make blockchain and cryptocurrency advances.
The legal advisor is the key person to review and assess the structure to achieve different outcomes for you.
A protocol is a technology layer which exists independently without reference to or reliance on other protocols.
Security tokens are not traded on regular token exchanges.
The relevant licences in Hong Kong are the Type 1 and Type 7 licences.
With security tokens, investors can avoid market intermediaries as well as the other middlemen who are usually involved in asset management processes.
Quality of the security tokens listed on the listing platform. You will likely need to work with a Issuance Platform, a distributor (broker-dealer), a listing platform, a legal team and a financial advisor. You may also need to work with an auditor, a valuation company and a trustee. If the offering will be made on a retail business, open to all, then SFC authorisation will almost certainly be needed. However, the normal process for SFC authorisation of an offering document will need some adjustment to take account of the specific circumstances of a security token offering.
Security Token Offering: Sto Legal And Kyc Process
The underlying investment and asset management policy is subject to many conditions. The operator and other participants all are subject to a high degree of regulation. The cost of formation and operation mean REITs are geared to a property portfolio comprising many expensive property assets. The nature of the investment lends itself to a buy and hold investment policy. Fractional ownership will allow part of an asset to be made available by tokenisation. This provides the asset owner with different choices on how to approach the market.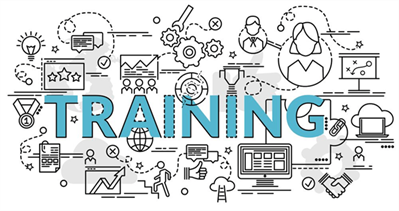 The exchange on which the token is available should be regulated. The offering itself will need to comply with regulation. Since Security token offerings are, by definition, securities, they must comply with the same regulations as traditional securities offerings. These regulations aim at protecting investors from the pump-and-dump pattern of fraudulent ICOs. An STO is essentially a public sale of tokenised securities on a crypto exchange. A security token represents an investment contract linked to a financial asset.
For instance, an anchor investor could hold a 40% interest, 30% could be released to other key investors, and 30% could be tokenised. Many "utility" tokens can be classified as security tokens . Also, even if a token is considered a utility token in one location, it could be considered a security token in another. There is much greater regulatory certainty if the token is treated by the project promoters as a security. ICO stands for Initial Coin Offering and represents a form of crowdfunding for a crypto-related project in its pre-launch stage.
Sto In Switzerland
Since then, STOs have continued to gain traction throughout 2018 and 2019 to this day. Here's a brief timeline which showcases several other notable STOs. Advising on the applicable rules and regulations on marketing security tokens. Stamp duty is assessed on the transfer of a beneficial interest in shares under Hong Kong tax law.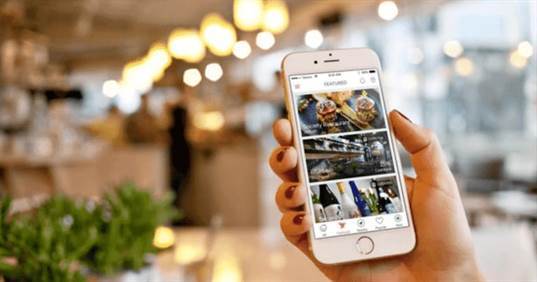 In its Guidance on Cryptoassets, the FCA defines security tokens as cryptoassets that grant holders rights and obligations similar to traditional financial instruments. The country has also developed the Virtual Financial Assets Act, under which it makes use of a financial instrument test to assess investments and determine whether they can be tokenized. STOs have come out on top because of the benefits provided by programmable, blockchain-based security tokens that can be smoothly transferred, traded, and traced. They also open up an unprecedented range of opportunities to investors and enable them to efficiently raise capital. Most offerings will seek to rely on an exemption or safe harbour.
The infrastructure is not there – at least not in Hong Kong. Banks, custodians, trustees, exchanges, brokers, valuers and auditors all need to be involved, and approved and licensed to do so. Then, the technology that links them needs to be fit-for-purpose. We are not there yet, though many great minds are working on this. In practice, tokenised real estate investment should be quite different.
The Monetary Authority of Singapore is the authority responsible for enforcing the relevant laws and regulations. It has set up a sandbox with market participants to operate and govern security token exchanges and platforms. The MAS also issued a guideline for Digital Token Offerings, which defines security tokens as traditional securities and obliges them to follow similar regulations and requirements. A security token offering is a revolutionary concept in the financial world. It has found itself on the fine point of convergence between avant-garde blockchain technology and traditional securities that grant the protection of investor interests. STOs were introduced with the purpose of bringing institutional investors on board in the crypto and blockchain era and allowing them to enjoy unprecedented levels of transparency and convenience.
Regulation D; Which Contains Rule 506band Rule 506c
Be prepared that it might take some time to get the licences. Tokenised real estate projects will have less regulation than a REIT. An offering of real estate tokens is a high octane form of public offering of investment in real estate. Will lawmakers change the laws and regulation to bring tokenised real estate under the REIT umbrella of regulation ? During the public offering of a security token, performing a KYC process is mandatory for the verification of accredited and qualified investor status.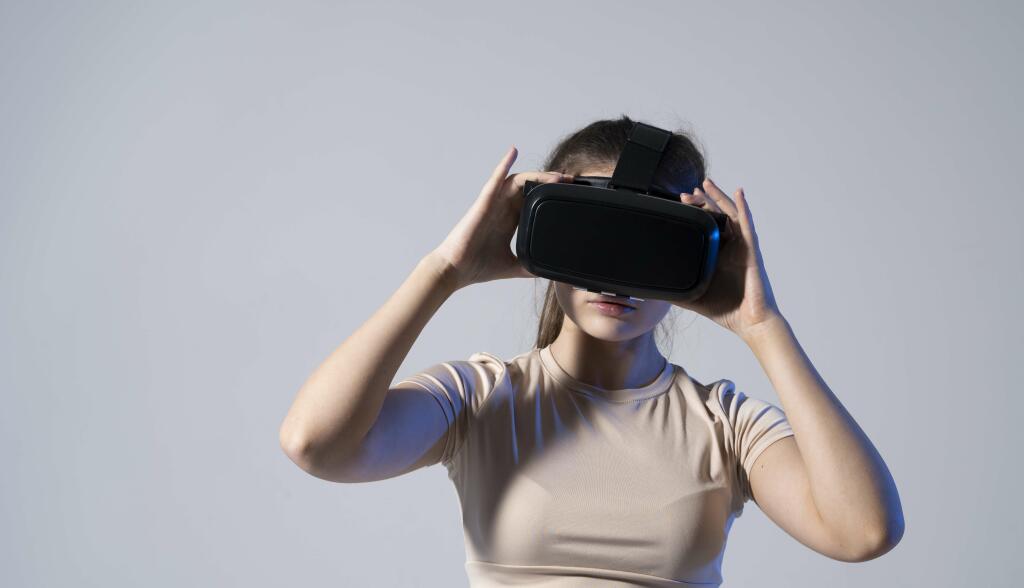 Under Rule 506, an issuer may sell its Security Token Offerings to an unlimited number of accredited investors and up to 35 other purchasers. This exemption requires investors to self-verify their accredited status and the issuer should confirm this status. Unfortunately, this exemption does not allow general solicitation.
While an STO, purchased during the public offering can be traded, sold or held as assets by an investor. Since security tokens are actual financial securities, they are backed by the assets and revenue of the issuing company, unlike an ICO; backed by speculations of what could be. The appointment of auditors and a valuation company will be required for listing security tokens on a listing platform. Audited accounts should be prepared in respect of the business entity that holds the assets for tokenisation, and the audited accounts should be prepared for a date close to the listing date. Yes, if you intend to be in the business of conducting security token offerings or trading in security tokens.
In time, investors will be able to access to a broader range of property assets. Presently, the international property investment market is difficult to access, and investors need to rely on intermediaries to present opportunities. Virtual assets have acquired a usage that is specific to the blockchain and crypto space. In reality, most issuers only need the token to be subject to accredited investors, not asset ownership. But that also depends on the issuer's jurisdiction and the regulations in place which the Security Token Offering must comply with.
ICOs reached peak popularity back in 2017, when investors saw an opportunity to get their hands on some cheap tokens. They were also extremely popular with scammers, however, who tried their luck raising funds for all sorts of suspicious (and sometimes non-existent) projects. The https://globalcloudteam.com/ Financial Conduct Authority covers the territory of the UK and is responsible for developing relevant STO frameworks that help regulate the issuance of security tokens. In Switzerland, STOs are regulated by the same laws as traditional securities, including bonds and stocks.
Once a person has made an investment, they receive a particular number of utility tokens that provide them with access to the company's products or services. ICOs run on blockchain where all investor data is recorded on an immutable ledger. Despite a similar appearance and terminology, issuing security tokens has nothing to do with tokenized securities. Mistaking security tokens for tokenized securities is easy. The project won't really get off the ground until you have got in touch with everyone. You can start first with the legal team, the financial advisor and the issuance platform.
So, one of the first decisions to make is which protocol to use. For example, the Bitcoin protocol has issued coins called bitcoin, which allow users of Bitcoin to transfer bitcoin. Other examples of protocols include Ethereum, EOS, and Stellar.
Ipo Vs Sto
If a solution cannot be found, then the issuer can choose another location, wait for laws to be updated, conduct a traditional security issuance, or find an alternative tokenised approach. Usually, shares or the share register are not being directly tokenised. It would need the laws of that legal system to accommodate digitisation of each step of the share issuance and share transfer process.
Examples Of Sto Regulations And Their Peculiarities
In August 2020, it even approved the first security token exchange, making the UK one of the first authorized trading spaces for assets in the world. The SEC has worked out multiple legal acts that regulate different types of securities as well as their sales. Thanks to this, blockchain and STO startups are able to organize security offers under various conditions. Every startup located in the USA or attempting to solicit funds from US-based investors is required to consider one of the exemptions ( CF, D, A+, S) provided by the SEC.
What Is A Security Token Offering Sto?
Tokenisation allows access to a broader range of people who can participate in asset ownership with potentially lesser costs. An investor can participate who may not be able to commit HK$50,000,000, but would be able to commit HK$500,000. While STOs share a process with IPOs, STOs issue tokens on a blockchain while IPOs issue traditional share certificates. The STO process is arguably quicker than the IPO method though, thanks to the use of blockchain technology, as well as cheaper, due to the lack of intermediaries involved.
Ripple Partner Sbi To Offer Xrp As Bonus In Its Upcoming Sto
In contrast, STOs follow all regulations and allow blockchain and cryptocurrencies to restore some credibility. Security token offerings are meant to be a regulatory compliant alternative to regular token sales. They aim to correct perceived inequalities on the investor side, such as granting security token holders rights to dividends or other predefined revenue streams.
By making use of blockchain technology, security tokens facilitate the automation of cumbersome manual processes and offer a reliable, secure source of truth that all parties can rely on. STOs are about issuing digital tokens on blockchain in the form of regulated securities. They provide the token owner with the rights to the assets promised by the security. Security token offerings are viewed as a highly secure and convenient way of raising funds for a project as well as making a public offering of the company's shares. Smart contract integration is capable of automating legal and auditing procedures and helps store and share information in a safe manner. It is a process similar to an ICO where an investor exchanges money for coins or tokens representing their investment.
The broker-dealer must have completed the notification and approval process with the SFC for approval to distribute security tokens. The general expectation is that financial sto platforms advisers in respect of security tokens will need to be licensed in Hong Kong for Type 6 . However, the SFC has yet to confirm or provide guidance on this point.
How To Determine If A Token Is A Security?
Inevitably, a lot of financial resources are needed to cover the costs of their services. STOs, on the other hand, are carried out on a decentralized blockchain network, where smart contracts are responsible for facilitating regulatory compliance. This will undoubtedly help cut costs and reduce intermediary fees.
STOs are often conducted on a multi-jurisdictional basis, and the STO company will appoint a lead legal adviser to project manage the roles and responsibilities of lawyers from other locations. Listing conditions and requirements of the listing platform. The financial advisor can give a preliminary advice on the expected costs and return of the STO. You will be able to assess whether this is acceptable to you before it's too late.